Horizon Lift&Slide Patio Door
HORIZON LIFT&SLIDE PATIO DOOR fits perfectly into the trend of large glazing in modern architecture. The goal of the door's design was to create brighter home interiors. The sash area can be up to 67 ft² and the large glazing in lowered leaf profiles provide more natural light in rooms. By incorporating the excellent stability of the structure, obtained through the steel reinforcements, the low threshold, flush with the floor, and the easy-to-use micro-ventilation, which ensures optimal air exchange in the room, we've created the perfect patio door.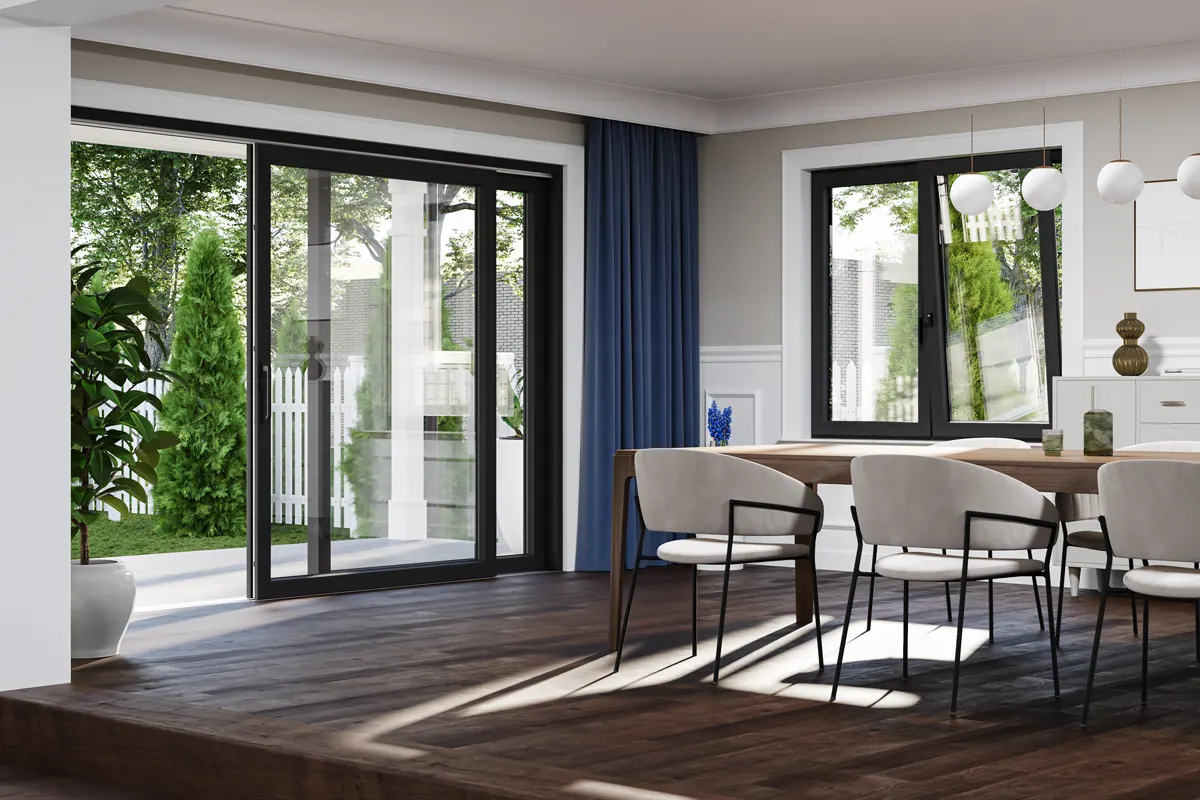 Advantage of lift&slide patio door HORIZON.
Oknoplast's HORIZON sliding range adapts to all types of interiors.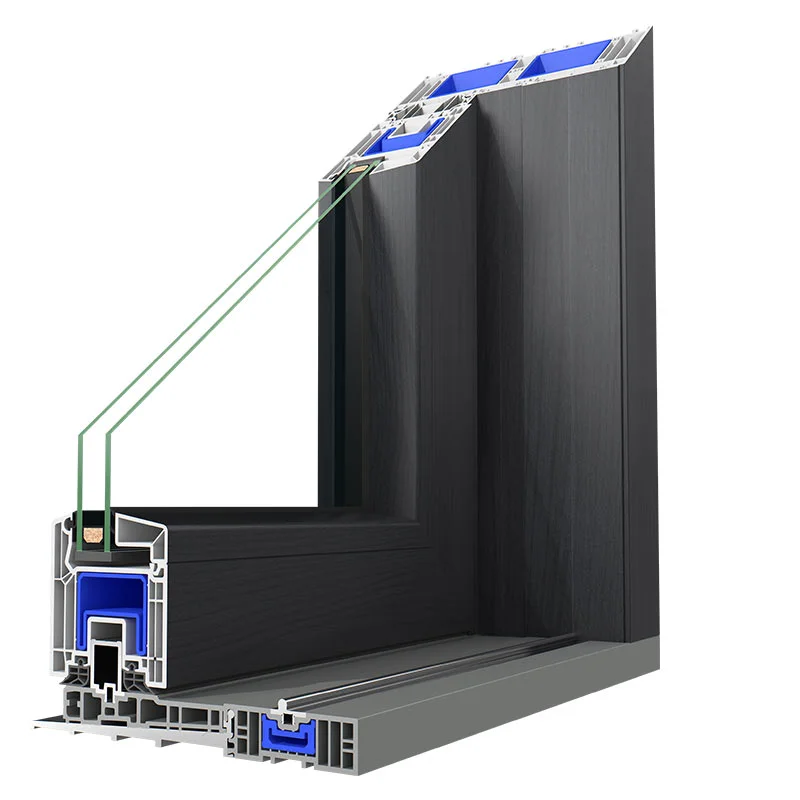 GLAZING BEADS - Makes glazing replacement easy
GLASS SPACER - Warmedge glass spacer in black, brown, white or silver protects condensation on interior (indoor) surface of glass
MULTI-CHAMBERS frame profile with 7,63 inch installation depth, 5-chamber sash profile with 3,22 inch installation depth.
REINFORCEMENT - Special engineered steel makes the profiles strong and durable
DESIGN - Patented OKNOPLAST contemporary design
Discover new features
of OKNOPLAST lift&slide patio door.
Sun Protection / Sound Protection
Heat Transfer Coefficient
Large Size With A Clear View / Easy Cleaning
Modern Design / High Quality