Hello, my name is Zbyszek Zdankiewicz. No worries, you can call me ZZ. I'm the founder of SEVEN SUN. I was born and raised in Poland. Not only am I'm proud of my Polish heritage, but I'm also grateful that I have an opportunity to pursue my dreams in America.
Fifteen years ago, I found myself working for a large, nationwide building materials supplier whose customers were home improvement contractors. I learned that the contractor business had many problems and even more frustrated clients. They originated from poor quality products sold at unrealistically low prices, or worse – mediocre products sold at inflated, flat-out, absurd prices. Then there were the annoying sales people with their 3-hour not-so-honest sales pitches, and work performed by subcontractors without care for details and tidiness. It was not uncommon that windows or doors were mismeasured, which led to project delays and further frustrated homeowners.
I knew there had to be a better way, and resolved to find it.
In 2006, SEVEN SUN was founded on the premise that our clients deserve:
Uncompromising quality products with attractive designs
Installed with unmatched, conscientious attention to details
Seamlessly comfortable experience from start to finish
Dealing with people who still care.
Unmatched energy efficiency for the home
Affordable and fair market prices
Simplicity in the sales presentation
Clean and tidy installations
We are a small, locally operated company based on values of CARE and INTEGRITY.
We constantly invest in improvements and use only the best quality tools in order to provide our customers with unmatched craftsmanship. Our installations have an orderly procedure thanks to which we can work safely, cleanly and efficiently. Every detail, big and small, is thought through carefully. We pride ourselves on virtually error-free installations with almost (we're still human) ZERO post-installation service calls.
So, what are we all about? We're all about quality and customer service. We're all about specialization and always look for that optimal solution that is the best for you and the best for your home. We only offer quality windows and doors and install them with total attention to the smallest details. And as cliché as it sounds – we simply love what we do.
However, the biggest satisfaction for us is when we step back at the end of each project and look at the transformation of the place you call home. And being able to change this place for you, and seeing your excitement, keeps us motivated for the next projects in the years ahead.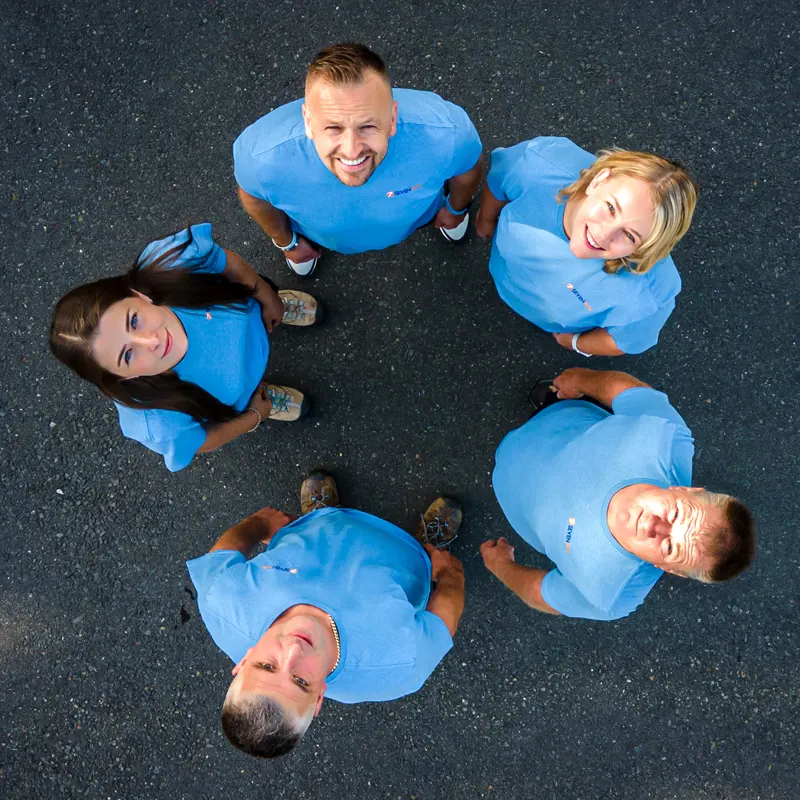 But it doesn't stop with us. Another crucial ingredient of the successful remodeling project is the quality of the products that we install. We carefully select and only work with trusted manufacturers who provide you with the windows and doors of highest quality and energy efficiency. We deeply care about the design of the products we install, and we hand pick those that are aesthetically pleasing.
Our reputation rests on those core values that guide us in every decision we make in running SEVEN SUN. When you receive a quote from us, we encourage you to compare it to competitive products for quality, energy ratings, and overall design. Please consider how our straightforward sales promotion lines up with the quality of installation, service, and warranty.
When you hire us, you will deal with a group of friendly people who simply still CARE and who know what they're doing, and on top of that, with people who will respect you and your home.
So, join us in our quest for improving the look of American homes and making them more comfortable to live in.
We trust that you will have a very positive experience with SEVEN SUN.
Wishing you many years of energy savings, and comfort in your home.
– Zbyszek Zdankiewicz / ZZ –
Founder, Owner and Operator