SMALL COMPANY
CARING FOR DETAILS
SEVEN SUN is a small, locally operated company based on values of CARE and INTEGRITY. We carefully select and only work with trusted manufacturers who provide homeowners with the windows and doors of highest QUALITY. We deeply care about the design of the products we install, and we hand-pick those that are aesthetically pleasing, energy efficient, and backed by the best WARRANTY in the industry.
We constantly invest in improvements and use only the best quality tools in order to provide our clients with unmatched CRAFTSMANSHIP.
Our installations have an orderly procedure thanks to which we can work safely, cleanly and efficiently.
Every DETAIL, big and small, is thought through carefully.
We pride ourselves on virtually error-free installations with almost (we're still human:) zero post-installation service calls.
When you do business with SEVEN SUN, not only do you get quality windows and doors, but you also get PEACE OF MIND.
And you get it for life.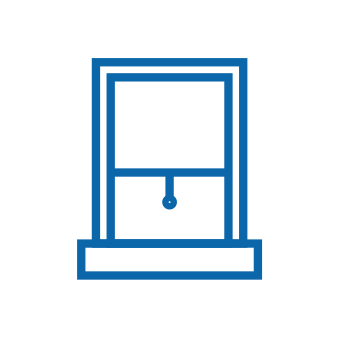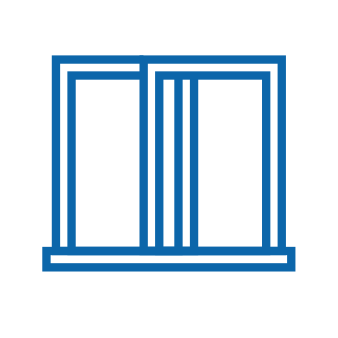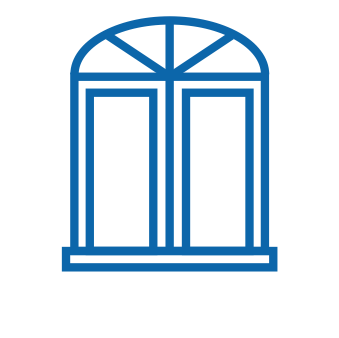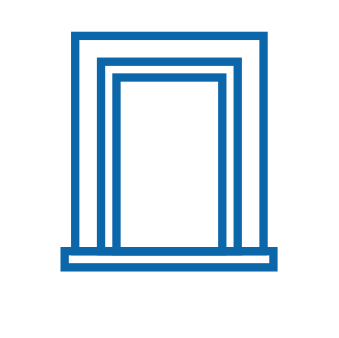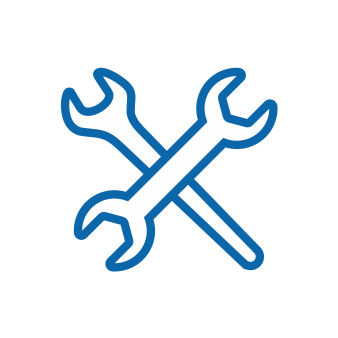 The choice of windows for your home can dramatically affect the curb appeal of your home. Quality windows can also improve the look of you home on the outside, refresh your home on the inside, cut energy bills and most importantly improve your comfort year-round.
We take great pride in selecting our vendors with the goal of providing you with the windows of the highest energy efficiency and aesthetics possible in the price range of those products. We strive to help you find an optimal, not just satisfying window product for your budget, taste, and your home overall décor.
That's why we proudly offer wide range of traditional, American-made windows such as double-hung, casement, sliding and many other styles by OKNA as well as European- made tilt-and-turn windows by OKNOPLAST.
Windows To Your Outdoor Living Space
Whether you are relaxing outside or just taking pleasure in the view of the outdoors from the comfort of your home, you can enjoy more of your backyard, deck or terrace thanks to a patio door. A patio door can give you a feeling of expanded living space and connection with nature.
Patio door is, probably, the largest opening in your home after the garage. Therefore, it is the weakest link in the energy envelope of your home. New quality patio door will help reduce the energy use and improve the comfort in your home. Patio door will also allow more light into your home.
Properly selected patio door can give you years of enjoyment. We offer traditional American-made sliding patio doors by OKNA and ProVia, hinged and French patio doors by ProVia, and European-made lift-and-slide patio doors by OKNOPLAST.
First Impression of Your Home
Entry door is typically the first thing that people notice when they come to your home. It sets the tone for entire home and conveys a message for those who enter. New entry door can play a significant role in enhancing your home's curb appeal. Studies show that replacing an old door with a new entry door that complements its architecture may increase your perceived home's value by as much as 7%. New entry doors are air tight and energy efficient. They eliminate drafts and help you save money on energy bills.
SEVEN SUN will help you design your perfect door using state-of-the art software that will let you see your newly designed door on your home before the project even begins. We exclusively offer premium smooth and textured fiberglass and steel doors by ProVia. Most door installations are one-day projects. And since your doors will be shipped as a complete door system, you will be able to enjoy your new door from day one.


Product & Design Advice
In the Comfort of Your Home
Complete the form to receive a FREE QUOTE in the comfort of your home.
We will contact you to schedule an appointment that fits your schedule.
Real Reviews From Real People

"Quality. Detail. Customer Service. Dedication. Seven Sun Windows would get one billion stars if I could give them. It was certainly worth the cost-quality products, wonderful customer service, and meticulous work. I had a good feeling about them from the minute I inquired.
They delivered on all promises. They managed their time well. They were respectful. They were detailed. They were dedicated. My house looked cleaner AFTER they finished the job. And you can tell this team takes pride in their work."
– Laura Scaviola

"One of the best contractors we have worked with. Had about 16 windows replaced on our main floor in a few days. Crew was always on time, clean, kind, and did a great job. Value was amazing and will definitely use them again when we need to replace the upstairs. Definitely recommend."
– Steven Lee

"I had the best experience working with Seven Sun. The best contractor I have ever worked with. Paulina was so incredibly responsive and ZZ was so informative. They had the best price of all the competitors and the service was unparalleled. They take so much pride in the work of the company and made sure I was informed every step of the way. Could not be more grateful that I chose to work with them!"
– Jesse Goodrich – Gotta

"Seven Sun was AWESOME to work with! I had 5 double hangs, a bay window, a sliding window and a patio door installed. The team had excellent time management, they were organized and clean and they went above and beyond in paying attention to the finer details. They take pride in their work and the after work proves that."
– Della Butler
FINANCING
NO – Interest
NO – Money Down*
25 – Months
*On Projects Under $10,000
$100 REBATE
Per Window From

*On Triple-Pane Windows Only
Professional, Friendly, Caring
We are a small group of professional, yet kind and friendly people who have your best interest at heart. We treat you, your family, and your home with respect like it were our own. Every client, every home, and every project are equally important to us. We do care about our company as well, and we do realize that the only way of taking good care of SEVEN SUN is to take good care of you first.
Although we are all about windows and doors, we are also all about human touch and customer service. When you hire us, we promise to look for the best solution for you and your home. And since what you see is only part of what you get, the things that you don't see, such as careful planning and preparation for the job are equally important. We will take care of everything for you for a worry-free and delightful experience.
Yours Truly,
SEVEN SUN Team
WHEN YOU MUST GET YOUR
PROJECT DONE RIGHT THE FIRST TIME
Every home, every project, and every homeowner is different. We don't simply sell and install windows and doors. We look, listen and solve problems.
When all is said and done, we believe we are the one company that offers you the highest quality products installed with the finest craftsmanship.
You get the best results for your needs, your budget and the life of your home.
OKNOPLAST
European Windows
WE PROUDLY SELL AND INSTALL ONLY PROFESSIONAL CLASS PRODUCTS BY THESE TRUSTED MANUFACTURERS: