Professionall, Friendly, Caring
We are a small group of professional, yet kind and friendly people who have your best interest at heart. We treat you, your family, and your home with respect like it were our own. Every client, every home, and every project are equally important to us. We do care about our company as well, and we do realize that the only way of taking good care of SEVEN SUN is to take good care of YOU first.
Although we are all about windows and doors, we are also all about human touch and customer service. When you hire us, we promise to look for the best solution for you and your home. And since what you see is only part of what you get, the things that you don't see, such as careful planning and preparation for the job are equally important. We will take care of everything for you for a WORRY-FREE and DELIGHTFUL experience.
Zbyszek Zdankiewicz
Nickname: ZZ
Founder & Owner
ZZ founded SEVEN SUN in 2006. He believes that, when hiring a home improvement professional, homeowners deserve seamless and worry-free experience. This includes, but isn't limited to, uncompromising quality products with attractive designs, attention to details and cleanliness during installation, and serving our clients with the best warranty and customer care after everything is said and done.
Passionate about his job, he is detail-oriented and has a lot of knowledge in regards to both: products and installation. As a matter of fact, he doesn't even call his job a "job" because to him it feels like a hobby. He just plays with windows and doors.
ZZ is full of energy and positivity. He tends to see the glass half full rather than half empty. Father of one. He loves to spend his free time reading books and travelling.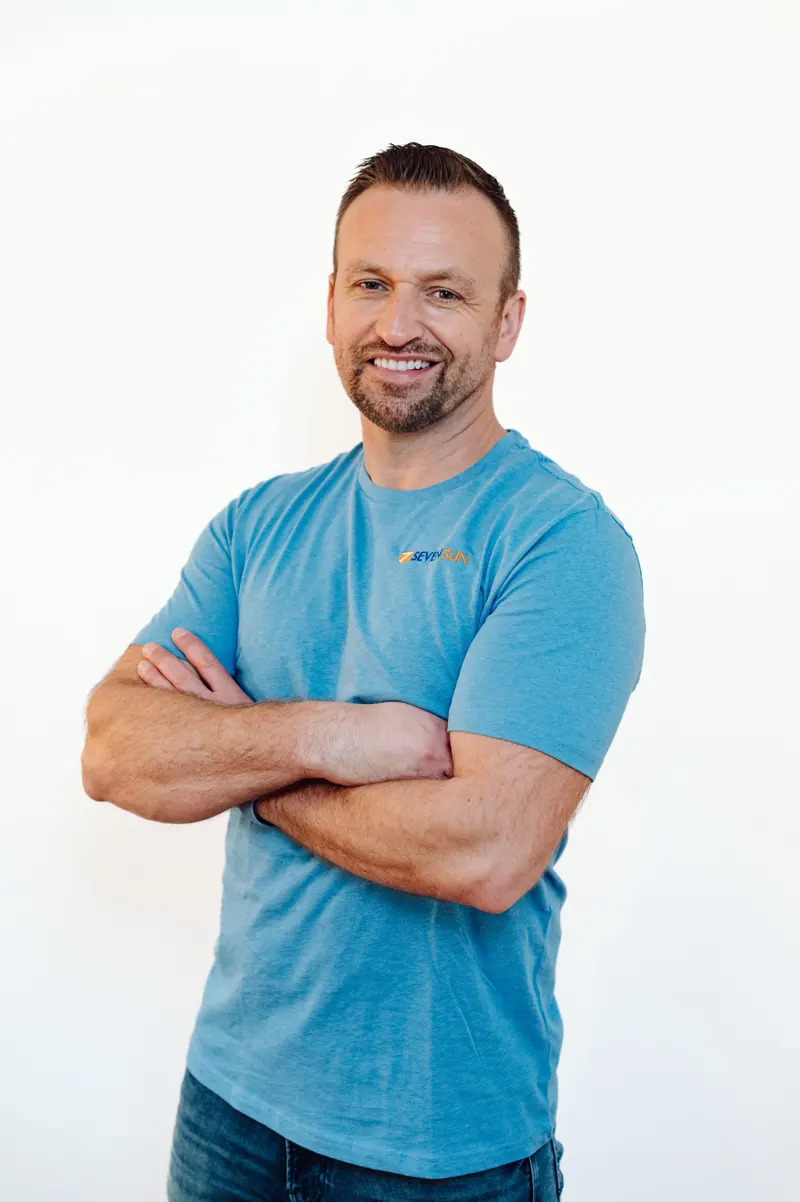 Waldemar Kozicki
Nickname: Valdi
Lead Installer
Valdi had joined SEVEN SUN in August 2020, and being a fast learner, he quickly became a lead installer. He is very technical and detail oriented. Our clients love Valdi's calm demeanor, patience, and willingness to help. He approaches every problem with prudence; thus, he is great at, that is, problem solving. Valdi is a caring team player, therefore our clients and teammates love to work with him. As a naturally optimistic person, it is difficult to see Valdi without a smile on his face.
He enjoys spending his free time with his wife and daughter as well as working around the house. He's passionate about cars and home improvement projects.
Jacek Inglant
Nickname: Jake
Senior Installer
Jake is the most experienced installer at SEVEN SUN. He has 25 years of experience in the home improvement industry. He joined our team in 2014.
He is a master carpenter in our team. He is in charge of wall alterations such as enlarging the window and door openings, building new openings, building roofs over projecting bay and bow windows, and any other type of framing that may be necessary for your particular project. By nature, he is a problem solver, and no project is too big for him.
He is a father of four.
Enthusiast of soccer and passionate about fishing. He spends most of his free time coaching and rooting for his son during soccer games.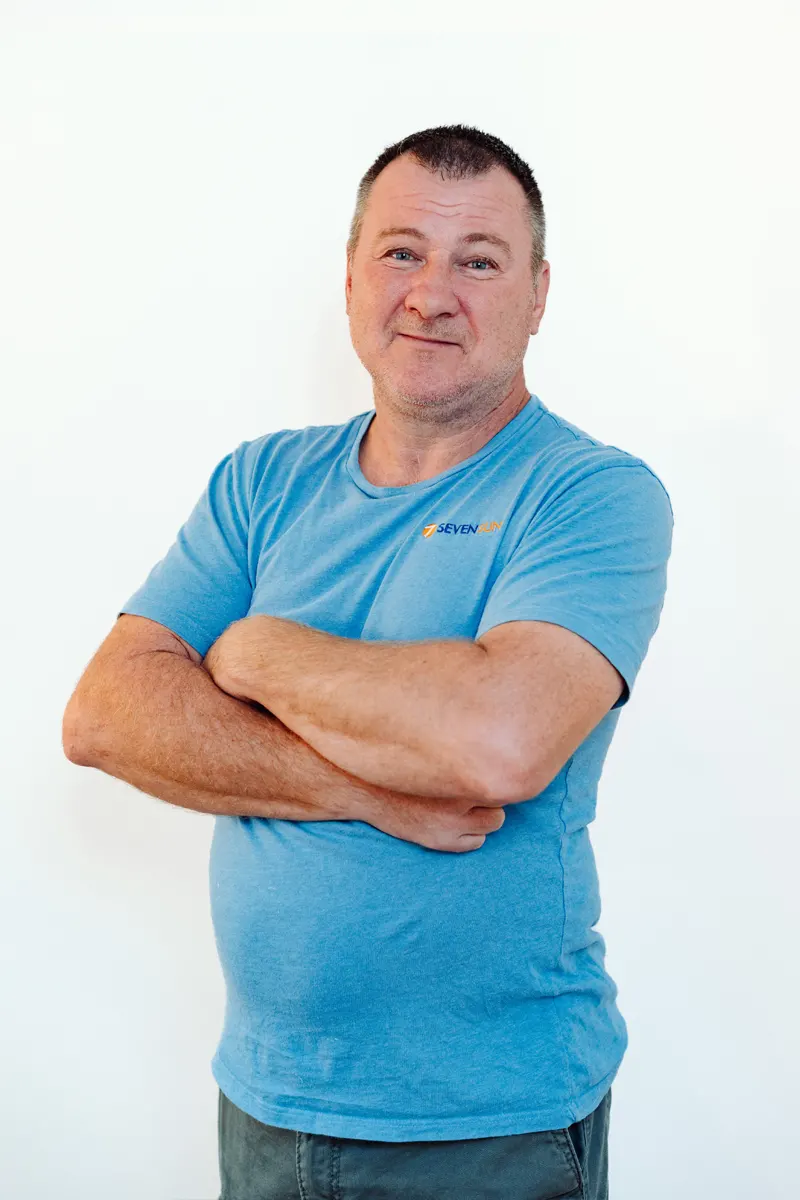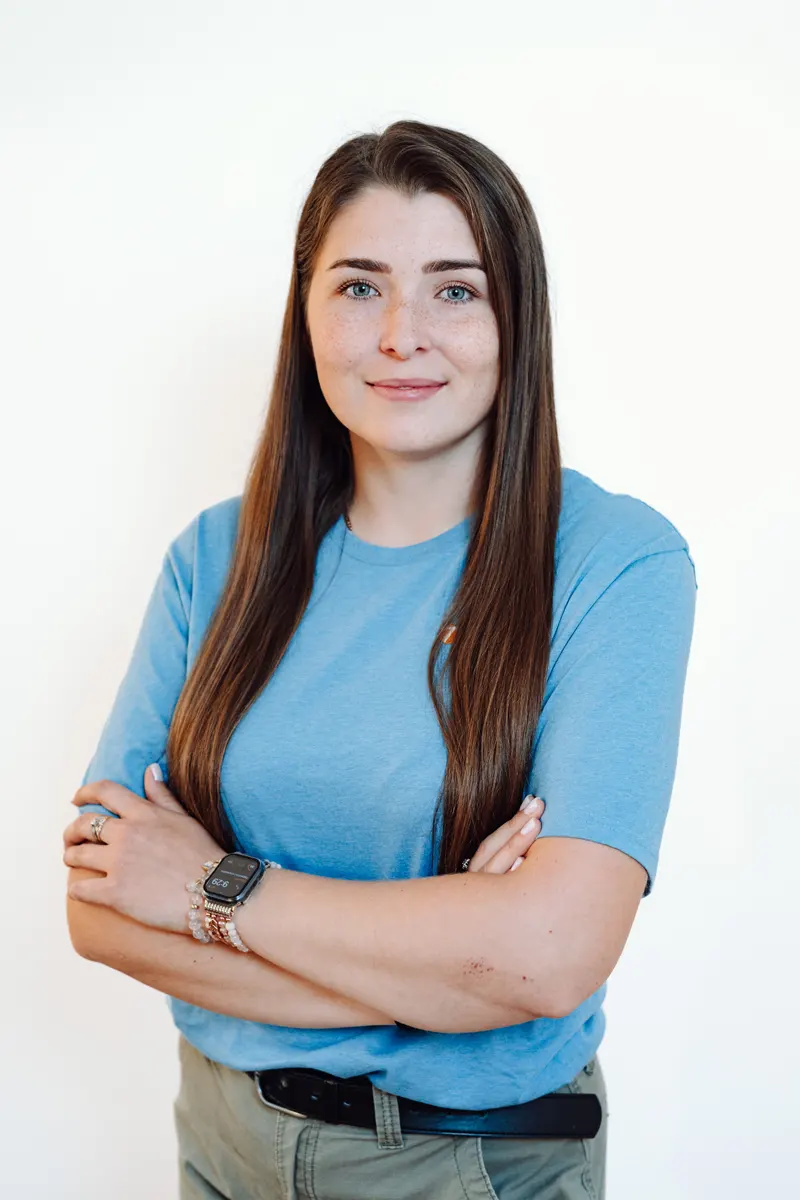 Tetiana Manolit
Nickname: Tanya
Help Installer
Tanya had joined our team in July 2022 and quickly established herself as indispensable logistics support for our installation team. She's in charge of making sure that your furniture and floors are protected during installation process. She is responsible for making sure that your new windows and doors are clean and ready to use right after installation, as well as any other help that our installers might need from Tanya.
As our other team members, Tanya, although quiet, has a nice demeanor and positive attitude, which makes her pleasant to be around. She is a hard worker.
She's passionate about fitness, movies, books, and music.
Paulina Sykut
Nickname: Paula
Office Manager
Paulina had joined our team in July 2021 and became the face of SEVEN SUN as office manager. Since she is the first point of contact at our firm, you will most likely talk to Paulina first when you call.
Paulina is in charge of an entire office operations: customer service, planning, dealing with suppliers, marketing, and many other responsibilities.
Paulina's priorities are patience, optimism, smile and understanding what clients' needs are.
Paulina is family-oriented, she loves to spend her free time with her two children and husband.
She is passionate about cooking and baking.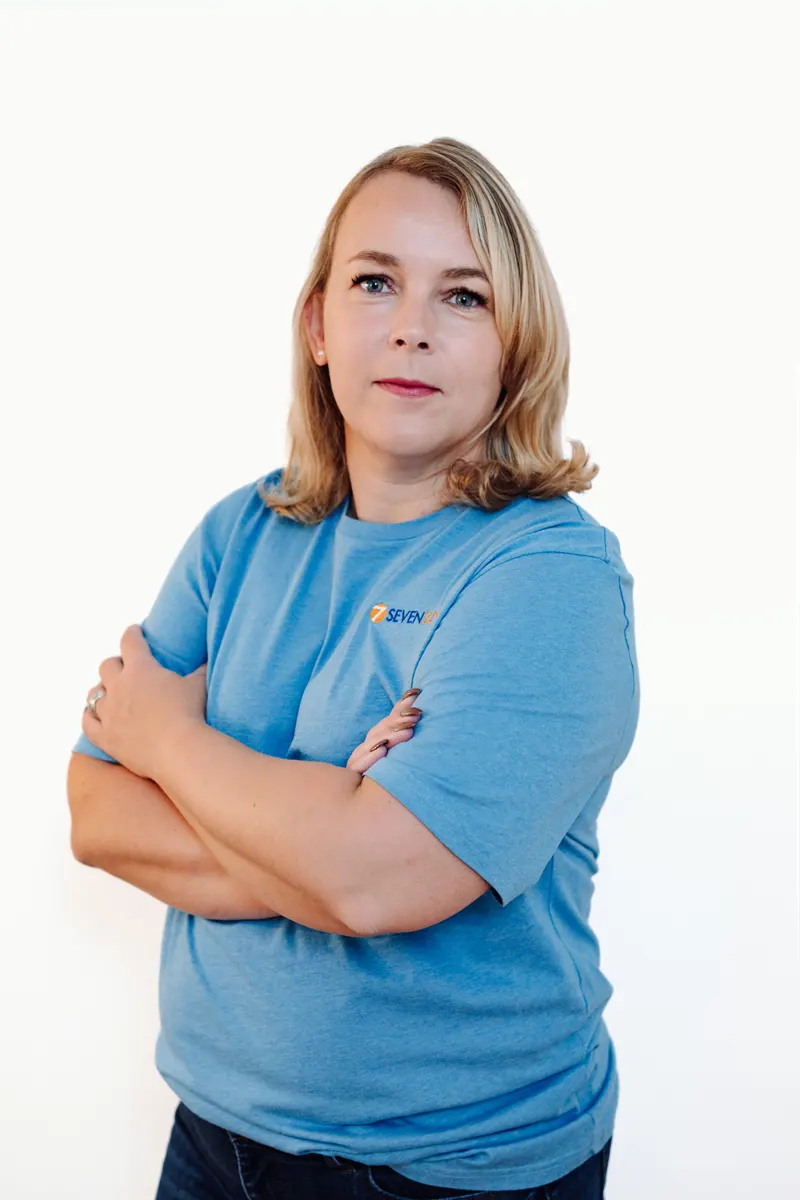 Agnieszka Berkman-Kozicki
Nickname: Agnes
Social Media and Sales Specialist
Agnes joined our team in September 2022. She is in charge of social media. Her other objective is learning to serve you, our clients, in sales capability. She is eager to learn every day and improve her skills that positively benefit our company.
She has that special warm personal charm and people just love being around her. Agnes is passionate about gardening and interior design. She loves to travel and read books. She says that one day she would love to visit New Zealand and Australia.
She thinks that her biggest weakness is being stubborn, but we at SEVEN SUN believe it is actually her biggest strength. Agnes is a hard worker, and when she puts her mind onto something, she won't stop until her goal is achieved.