The Benefits Of Picture Windows
When you think of a window, what do you see? Many people see a window as the picture frame for the scenery outside. Picture window, sometimes called fixed window, is usually a large non-operating window that main benefit is providing unobstructed and expanded view of an outside world.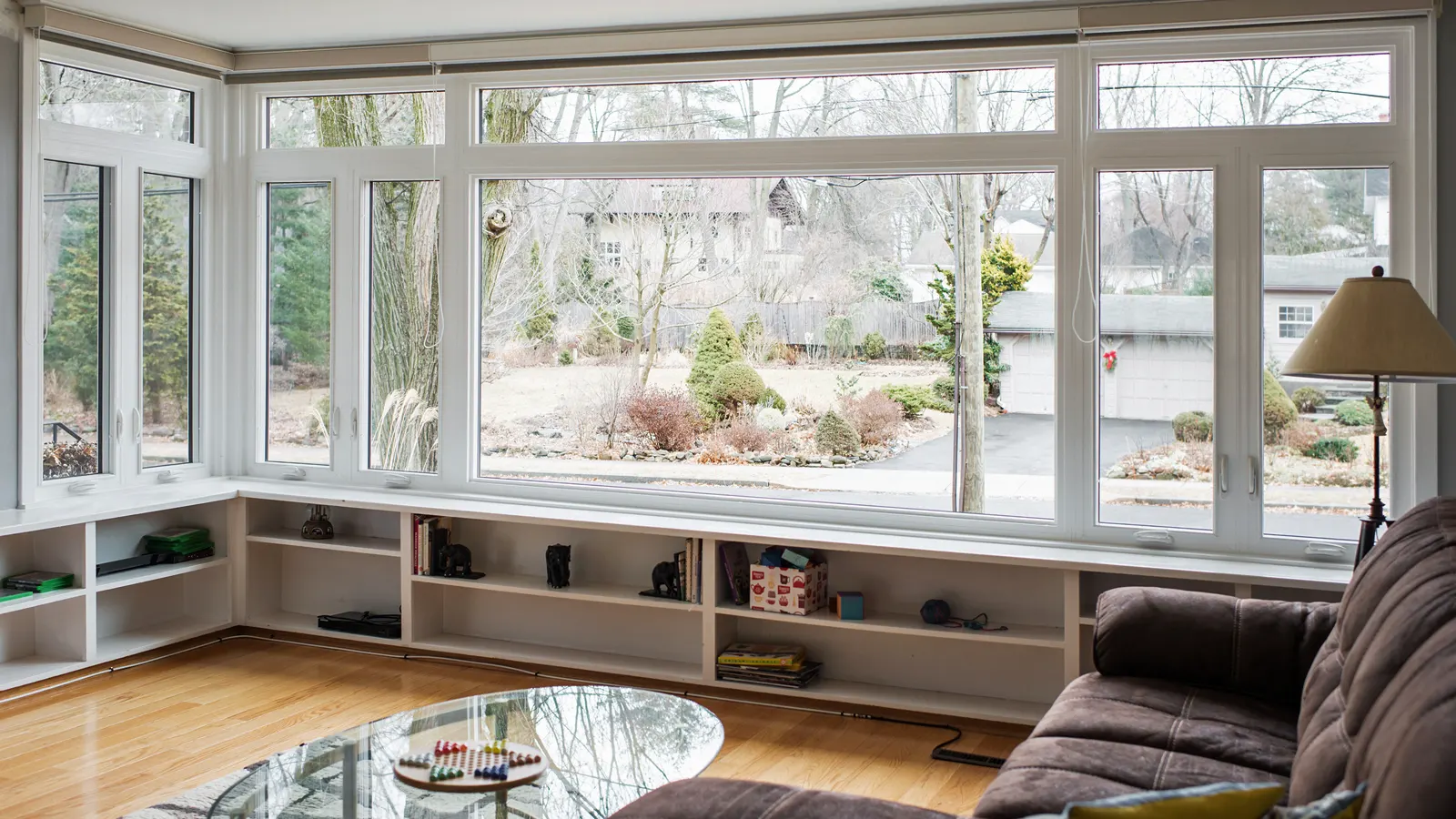 A beautiful, clear view of your front or back yard can change the experience of your home. In areas where there's a view of an ocean, lake, mountains or trees, there's a subtle movement and changes in light that occur throughout the day. This movement can be both mentally stimulating and restful. Do not get discouraged if there are no lakes or mountains near your home. A view of your lawn, trees or even a simple garden with plants can also have this positive effect. Also as more people today are working from home, visual relief should be important for people sitting at the desk the entire day. Picture windows can provide a greater sense of openness and connection with the natural environment.
Additional Considerations
Clearly, picture windows are often an attractive choice for many types of homes in Connecticut, because they can provide beautiful panoramic views. However, a few more considerations are worth noting when making a decision.
Daylight
Although today people are more reliant on electric light, picture windows can provide the most (if not all) daytime light. If you like plenty of daylight, think what a powerful effect a picture window might create in a sunny kitchen, dining or living room.
Fresh Air
Picture windows for the most part are inoperable. You will not be able to open this type of window for ventilation. So make sure that besides a picture window, you have other windows or sliding doors that you can open to provide fresh air for that particular room.
Summer Heat
Windows with clear glass can make a room warmer and uncomfortable in the summer. So summer heat gain is especially important consideration with picture windows where glazing area is typically much larger than in smaller windows.
Fortunately, glazing technologies today provide virtually invisible barrier to summer heat. When buying picture windows, make certain it comes with LowE coating that effectively reflects UV and warm infrared rays. This coating will keep your home more comfortable and protect the interiors from fading. It is smart to consider double-pane insulated glass with double amount of LowE. Most triple-pane glass picture windows have double amount of LowE as well.
Solar Heat Gain Coefficient (SHGC) is the number corresponding with the amount of solar heat transmitted through the window. The lower the number, the less solar heat is transmitted through the window. This leads to more comfortable interior of your home.
Picture Window Ideas – Our Work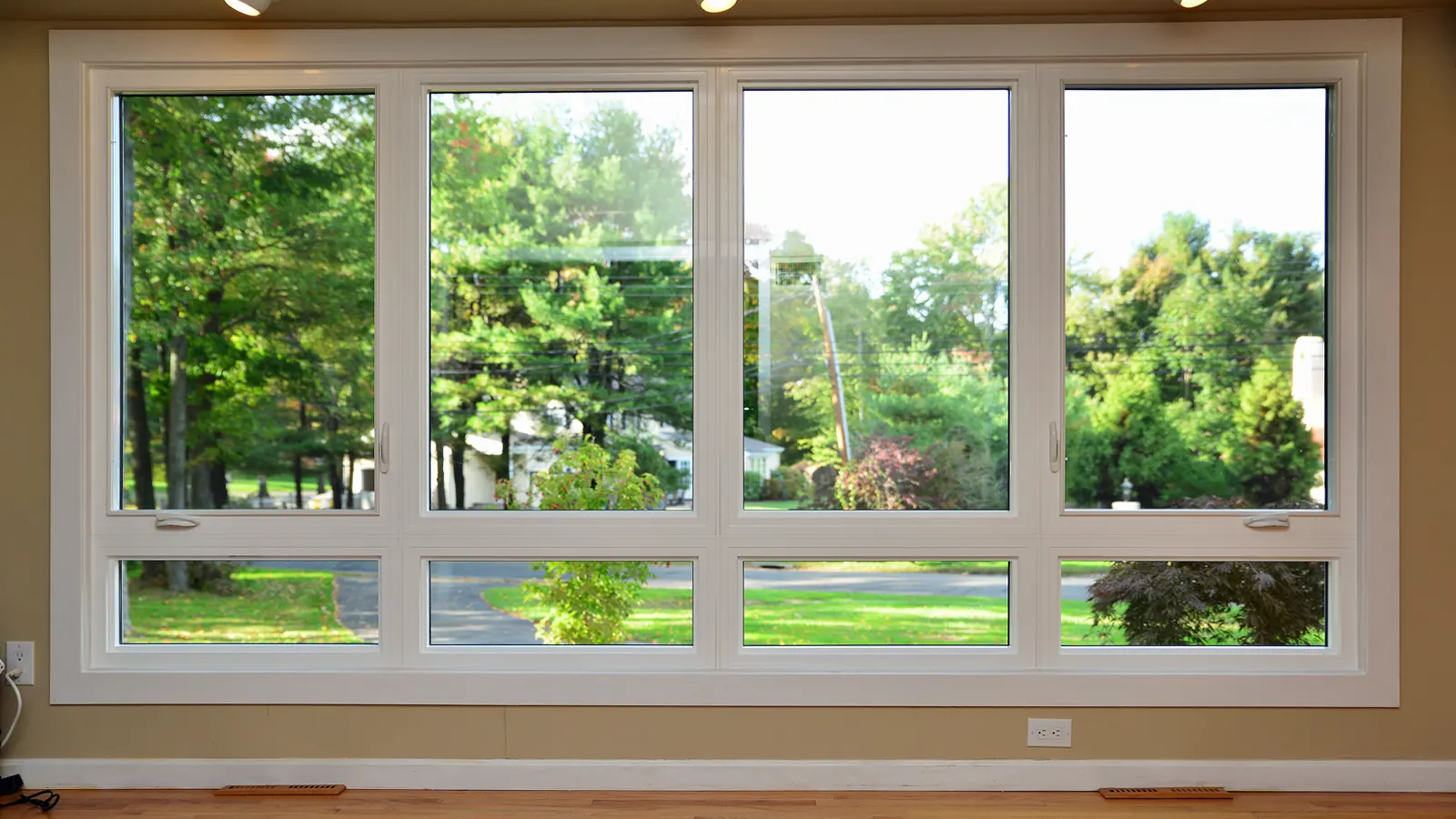 This large custom window is 12-foot wide and 6-foot tall. It consists of two operating casement windows on the sides and two inoperable picture windows in between. Also, there are four small fixed picture windows at the bottom. For the interior trim, we used 3 ½" wide flat modern casing.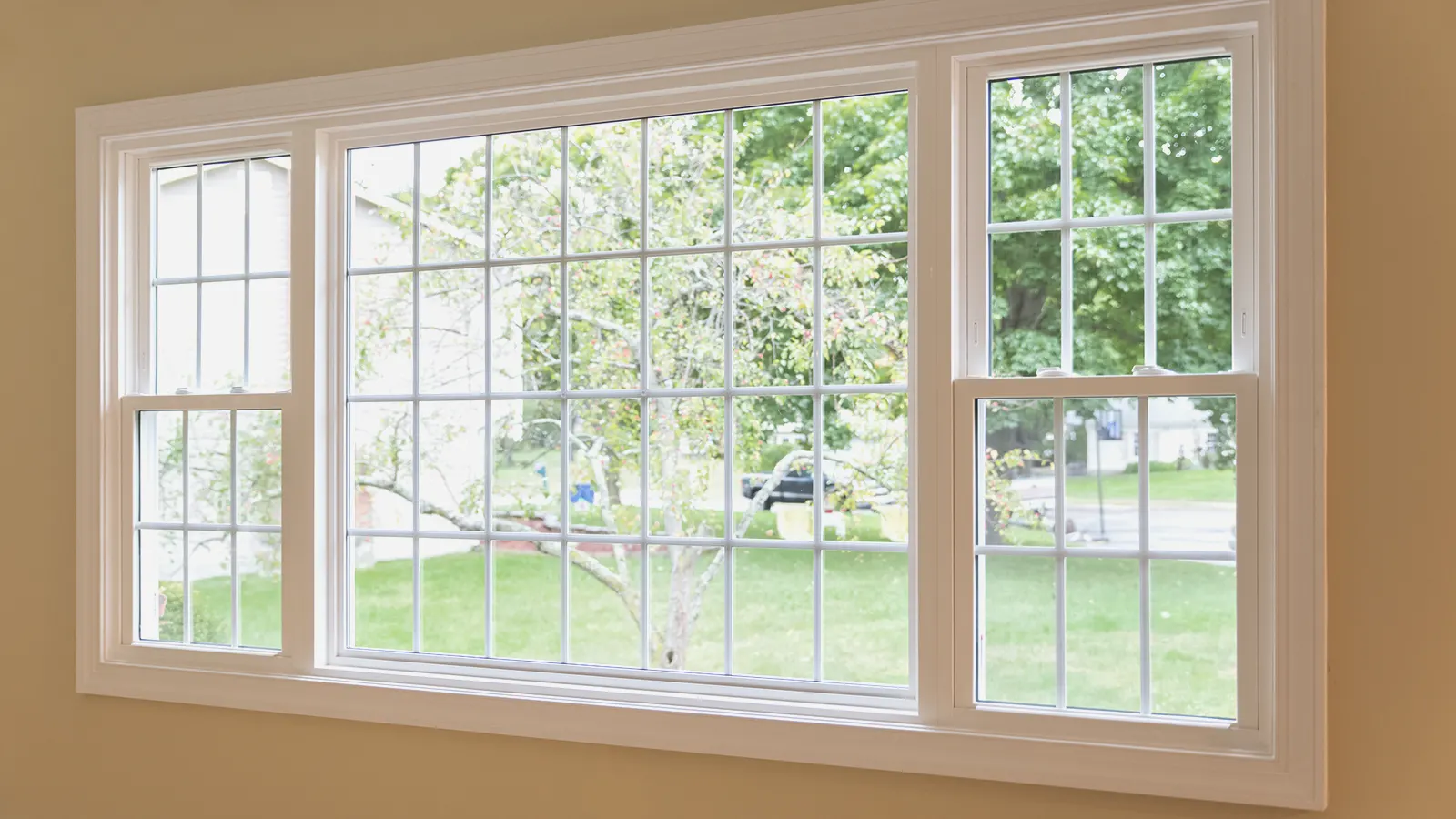 The idea behind this living room window was to have one large picture window for a better view to the outdoors, while preserving the colonial style of the house. This is why the picture window is accompanied by two smaller double-hung windows on the sides. Colonial grids in between the panes of glass were also used to further accentuate the colonial character of the window.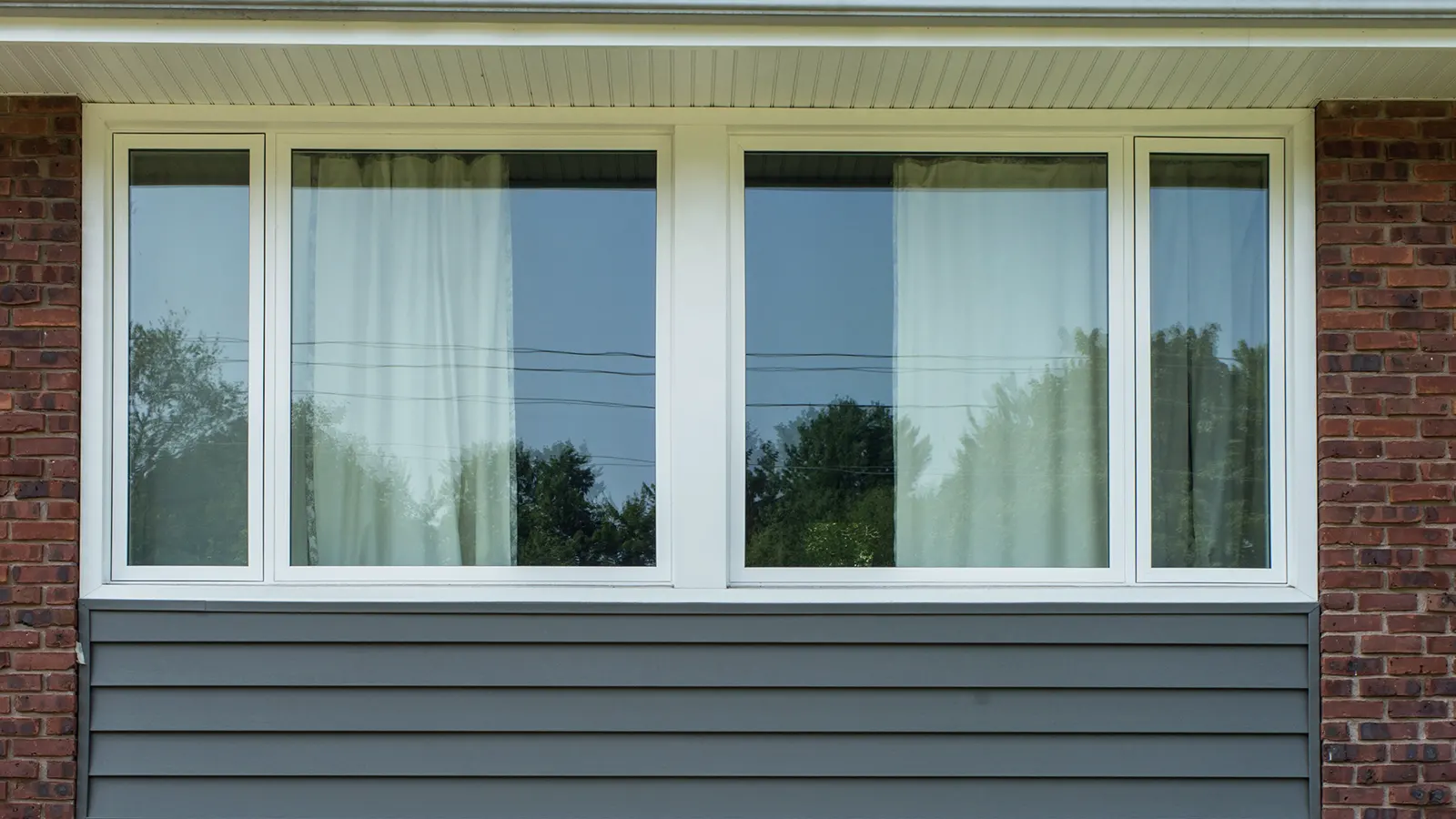 This 4-lite casement window has two operating casement windows on the sides and two fixed picture windows in the middle. Each window (lite) is equal in width. The interior color of the entire window is Light Oak for maintenance-free use.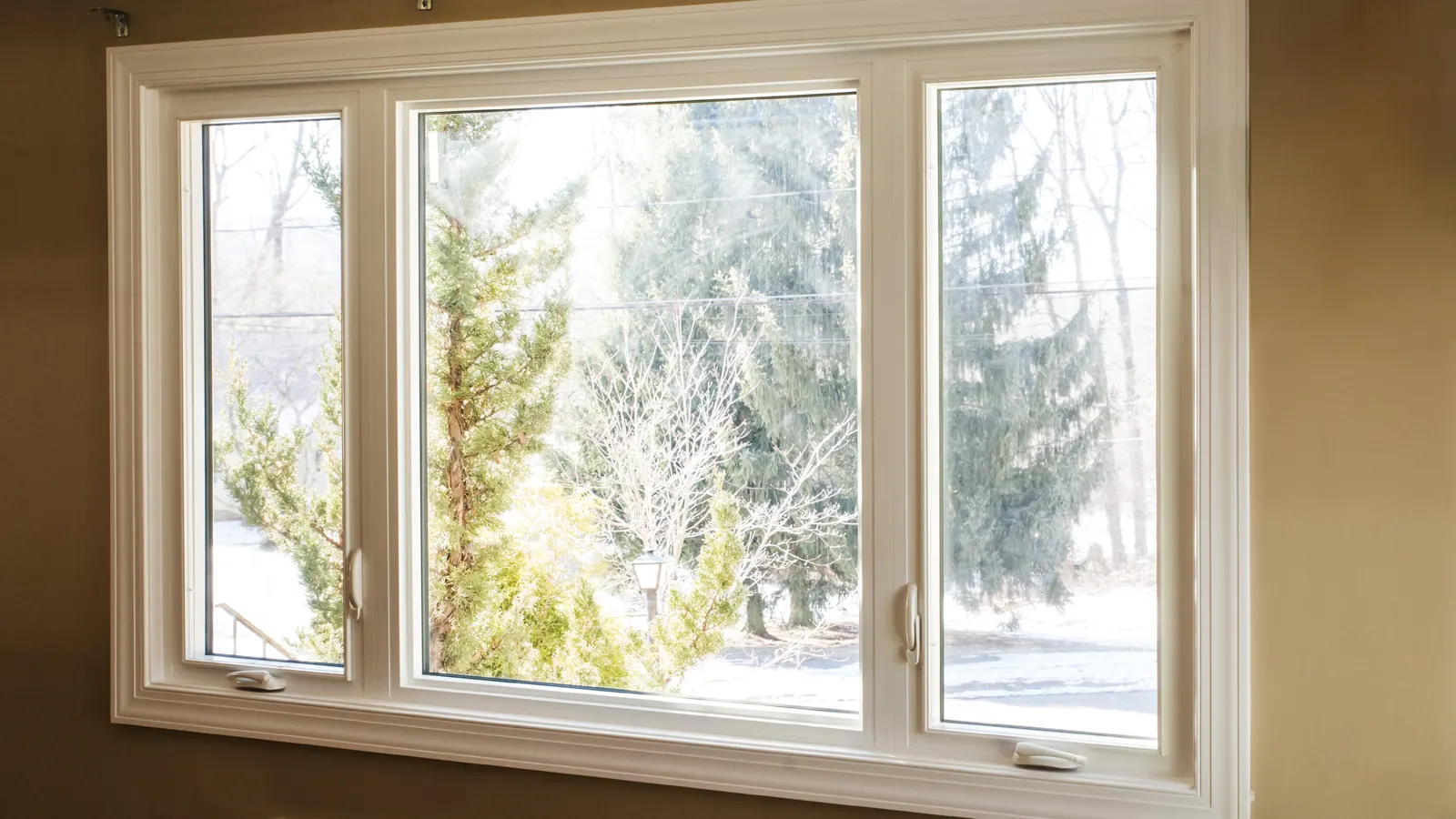 This is the 3-lite casement window. It has one larger fixed picture window in between of two smaller operating casement windows. This window provides fairly unobstructed view to the outdoors as well as a good amount of fresh air circulation.
Originally, in place of this picture window, there was an old double-casement window. However, the homeowners didn't like the divider in the middle of that twin-casement window because it obstructed the view to the back yard. This picture window solved this problem.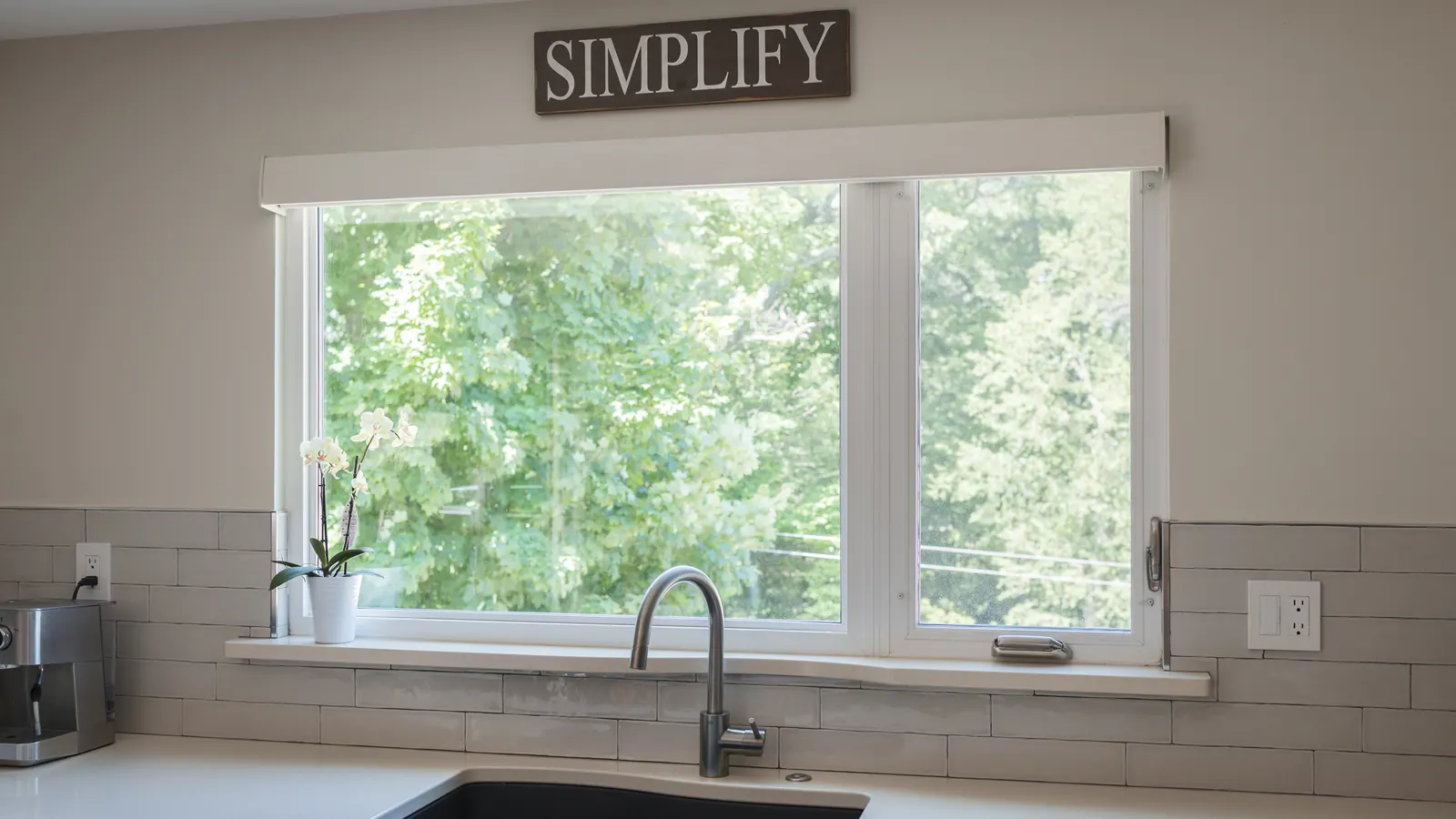 This window represents a similar situation as the window above with one exception. Not only the homeowners were trying to maximize the viewing area above the kitchen sink, but they also wanted an operating window for air circulation. These two objectives were achieved by using one bigger picture window and smaller single operating casement, and moving the divider (mullion) to the side. Although this window is asymmetrical, it combines unobstructed views with plenty of fresh air. To complement the stainless steel appliances and fixtures, brushed nickel hardware was used on this kitchen window.