Incredibly functional. Unbelievably strong. Beautifully designed.
Tilt & turn Windows by OKNOPLAST are some of the most innovative products in the US market. Easy to operate handle allows you to open and close the window with just one hand without additional cranks or locks. You can swing tilt & turn window open to the inside of your home. This feature makes this window arguably the easiest to clean. Not only does this unique hardware allow you to fully open the window for easy cleaning, but it also gives you more control over the amount of fresh air you want to let in your home. Micro ventilation feature gives you the option for airflow without even opening the window at all. Steel reinforcements around an entire perimeter of frame and sash makes this design strong and durable.
Founded in 1994, OKNOPLAST is one of the most recognized and trusted window and door brands in Europe and serves some of the most demanding markets such as Germany, Italy, and France. With over 3,000 employees and around 4,000 windows manufactured per day, OKNOPLAST is present in 19 countries worldwide including USA.
Modern design with multi-chamber profile technology and additional third seal gasket in the frame makes PAVA some of the most energy efficient windows. Moreover, these improvements help achieve highest thermal and sound dampening properties. In addition, steel reinforcements in the frame makes PAVA windows strong and durable. Dry glazing technology allows you to open and close PAVA windows smoothly.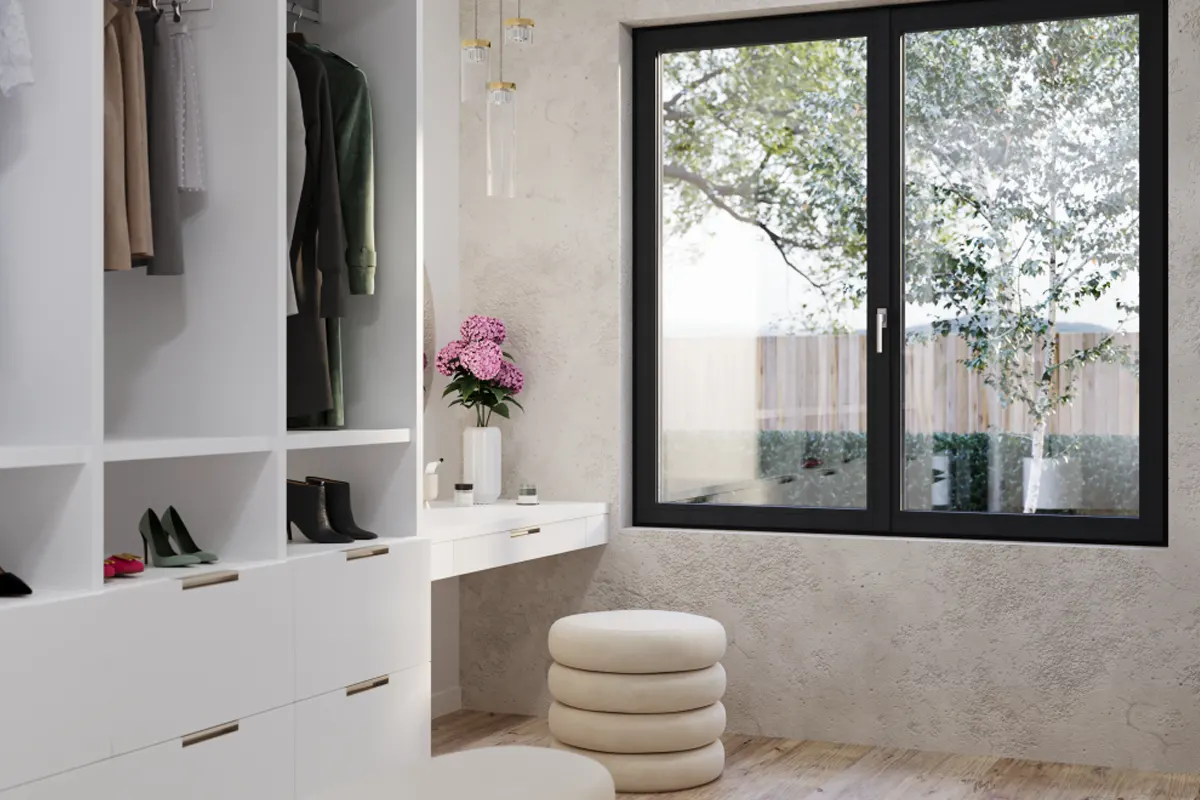 PIXEL windows have a modern frame design without rounded edges. With the slim-line construction, and approximately 30% narrower frame, they let in around 22% more light than an average European-style window.