Incredibly energy-efficient windows
We take great pride in selecting our vendors with the goal of providing you with the products of highest energy efficiency and aesthetics possible in the price range of that product. We strive to help you find an optimal, not just satisfying, window product for your home and budget. Below you will find excellent double-hung window choices that will fit any homeowner's taste and budget:
The elegant, beveled profile of our 800 series will enhance the beauty of your home's exterior by giving it the traditional look and feel of wood windows with the performance and ease of maintenance you can only get with vinyl windows.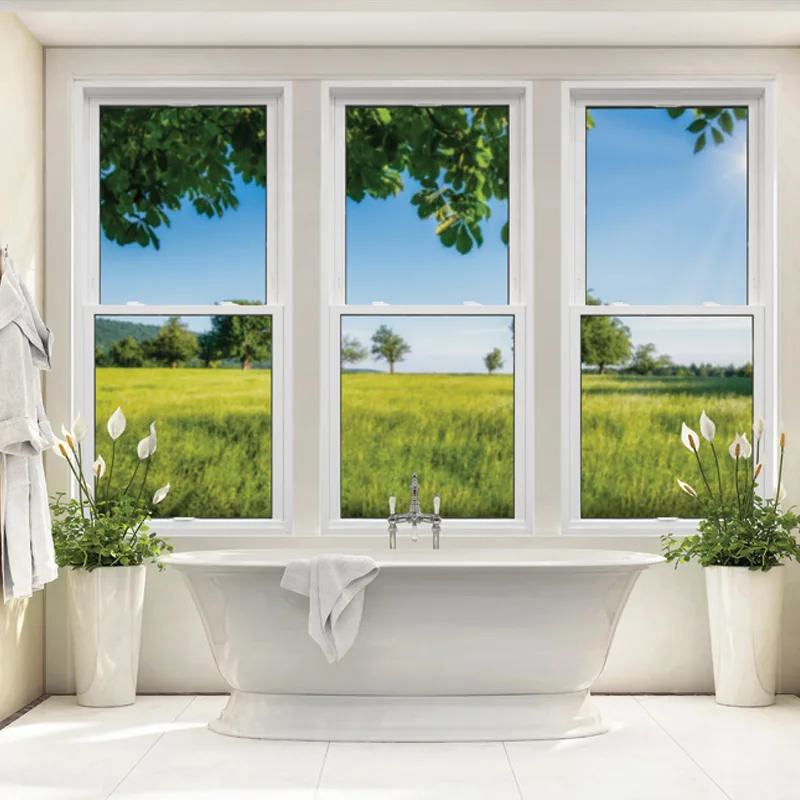 Full 3 1/4″ depth welded mainframe with beveled colonial exterior features curves that are not only beautiful, but also allow for maximum weld surface resulting in strength and years of long-lasting performance.