This option is perfect for homeowners who are looking to get a classic white color of the trim and many other standard colors without having to paint it.
The aluminum trim will come in with PVC coating for increased rigidity, durability, and wood look without wood's maintenance.
We can fabricate virtually any shape and size imaginable that fits the style of your home best.
We can install PVC aluminum exterior trim on vinyl and wood siding as well as in brick or stone walls.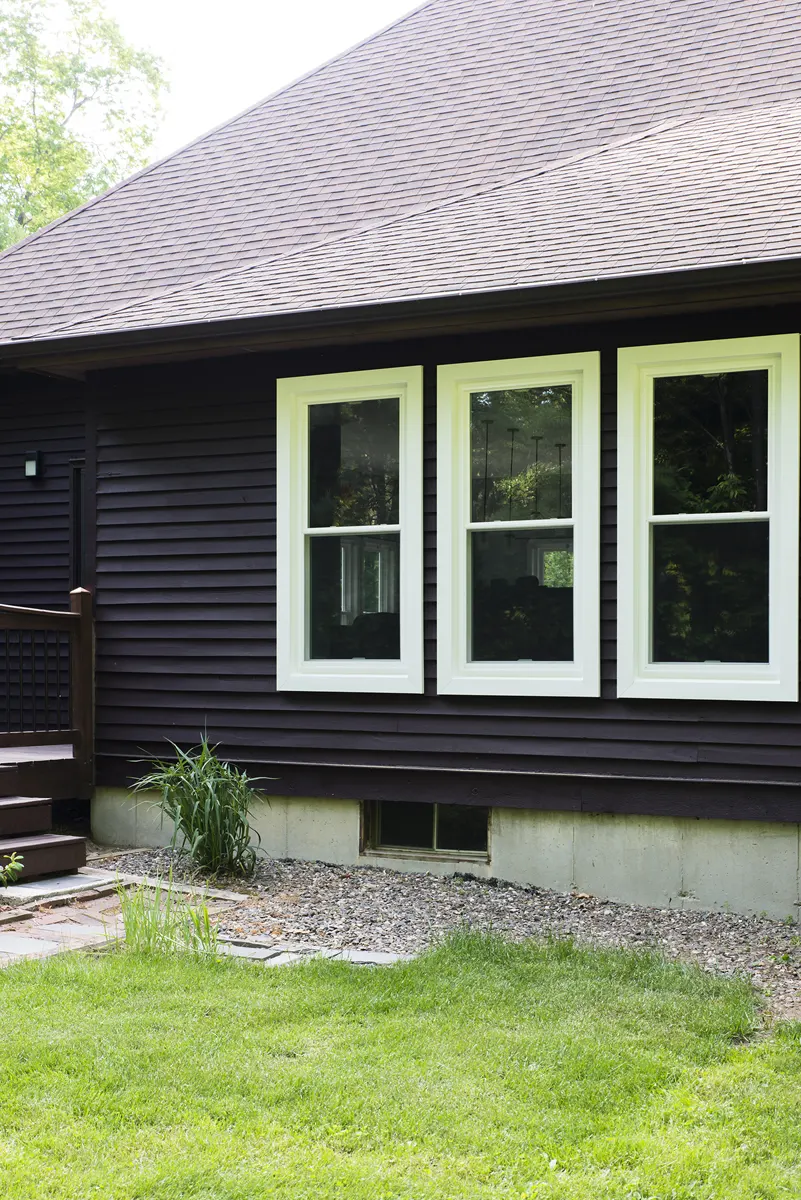 3½" Flat Picture Frame Style PVC Aluminum Exterior Trim Installed Over Horizontal Clapboard Wood Siding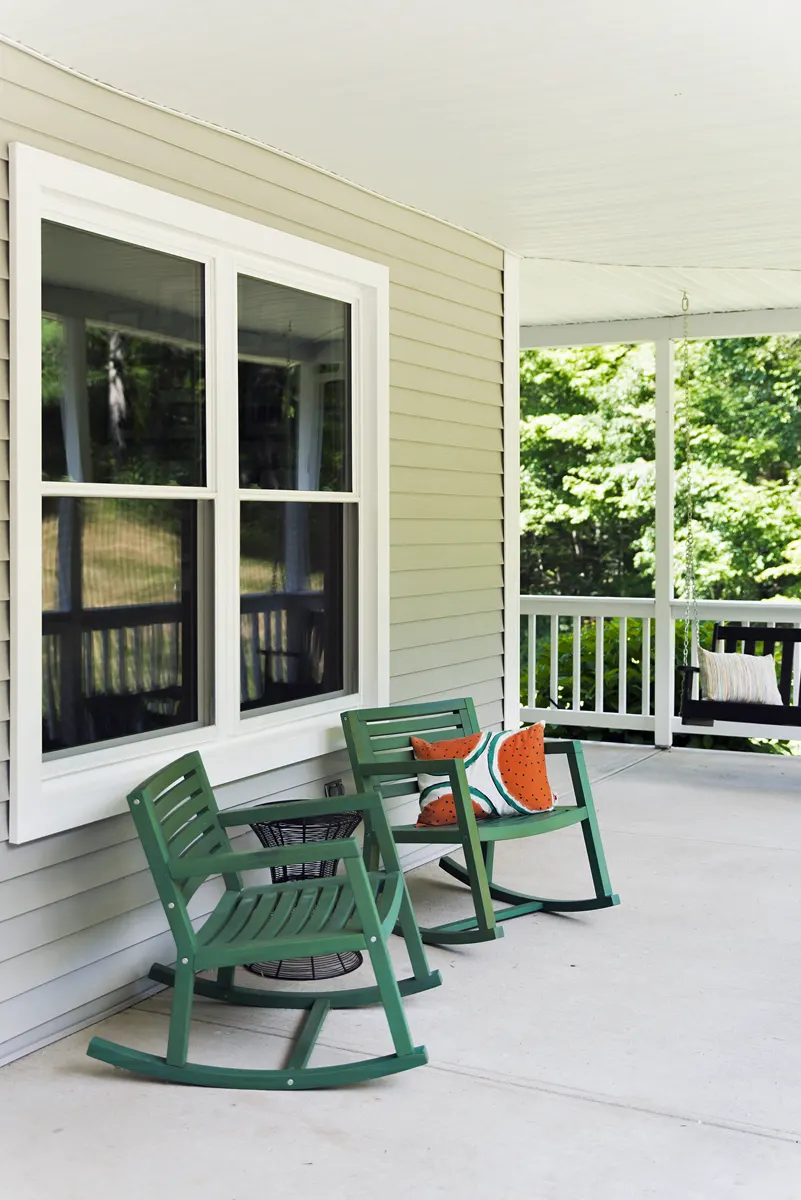 3½" Flat Picture Frame Style PVC Aluminum Exterior Trim Installed Over Vinyl Siding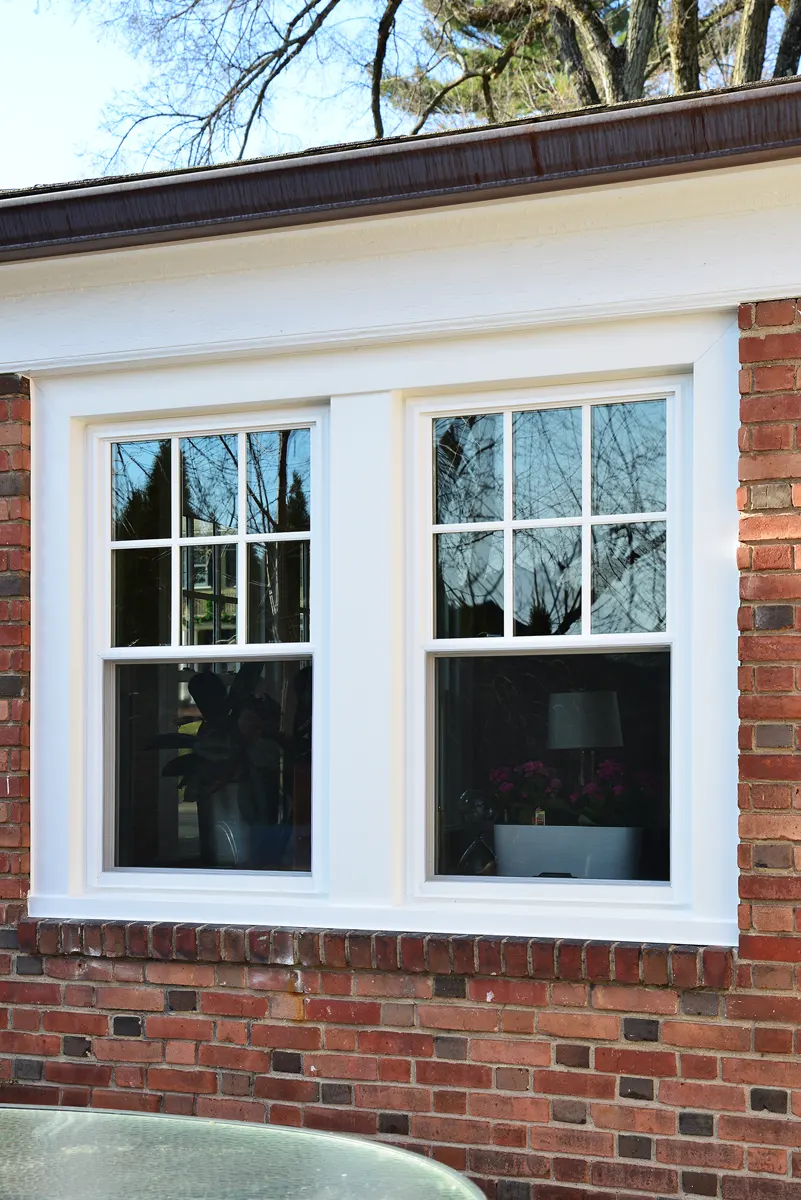 4½" Flat PVC Aluminum Exterior Trim Installed in Brick Wall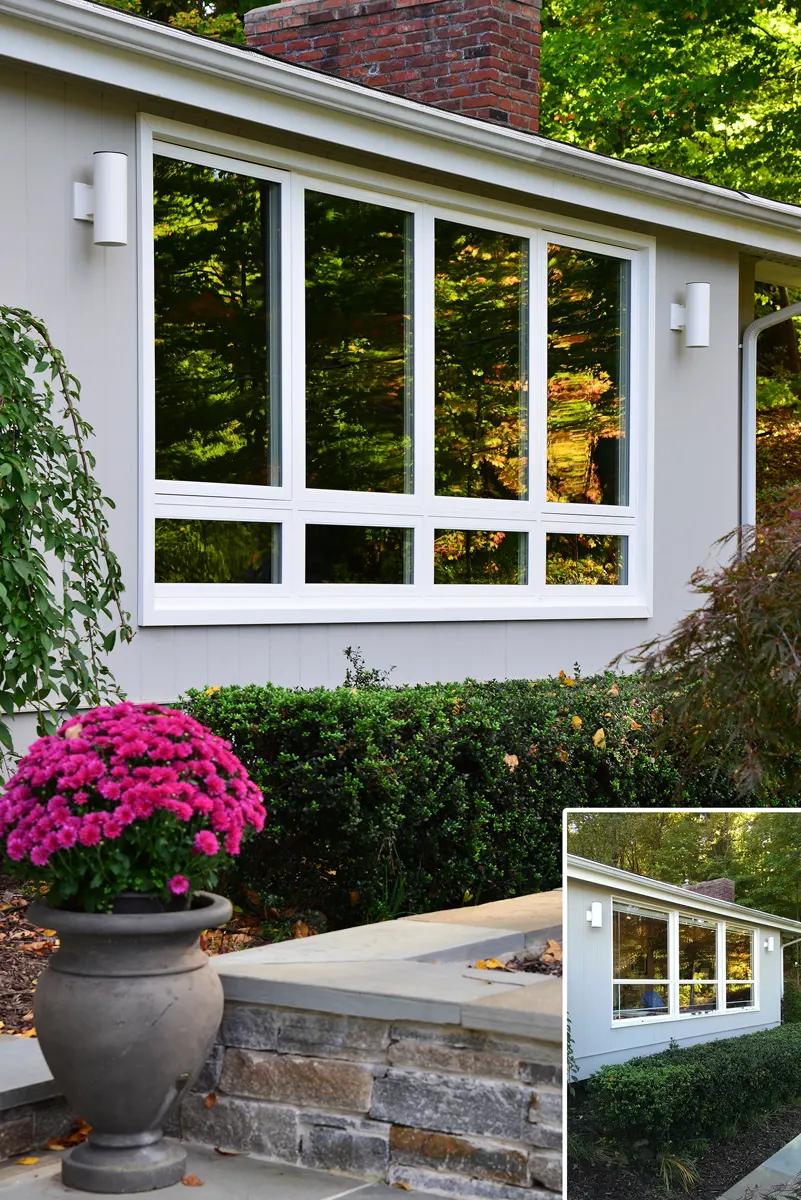 2" Contemporary Style PVC Aluminum White Exterior Trim Installed On A Mid-Century Modern House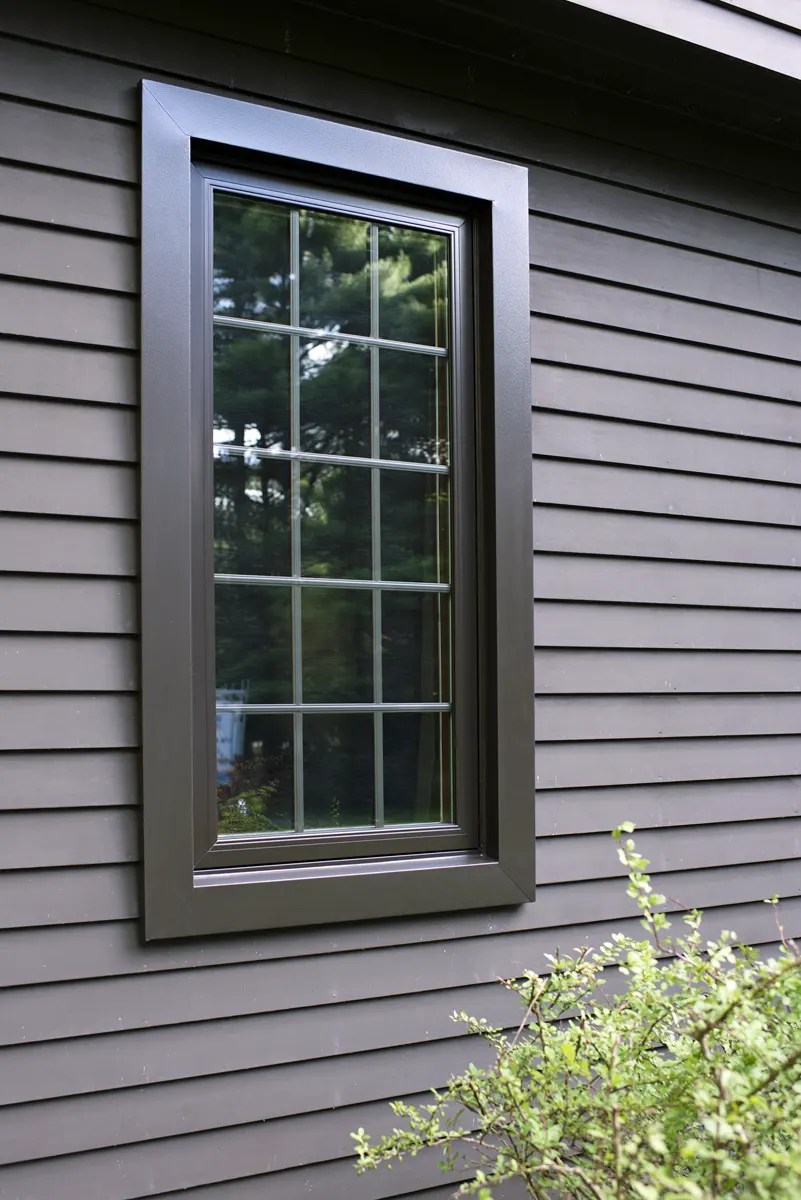 3½" Flat PVC Aluminum Bronze Color Exterior Trim Installed Over Wood Clapboard Siding
2½" Flat Picture Frame Style PVC Aluminum Exterior Trim Installed Over Vertical Board Wood Siding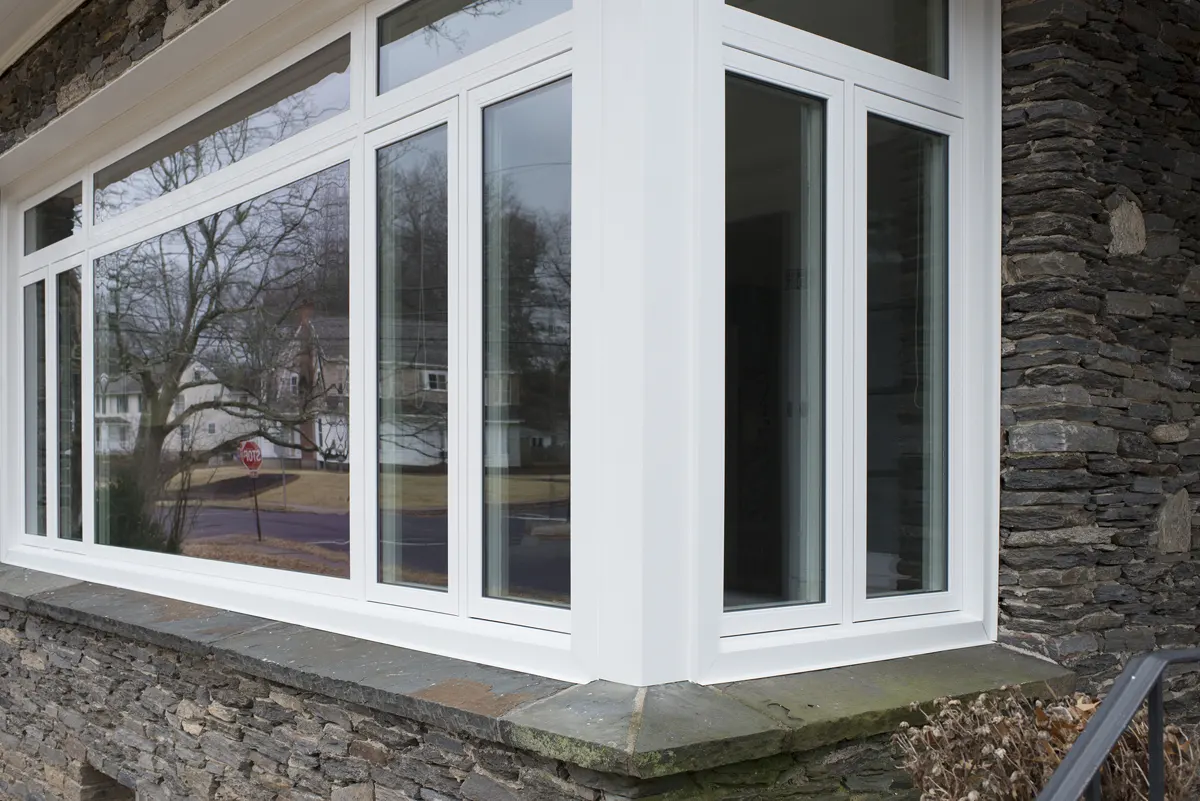 2½" PVC Aluminum White Exterior Trim Installed in Stone Wall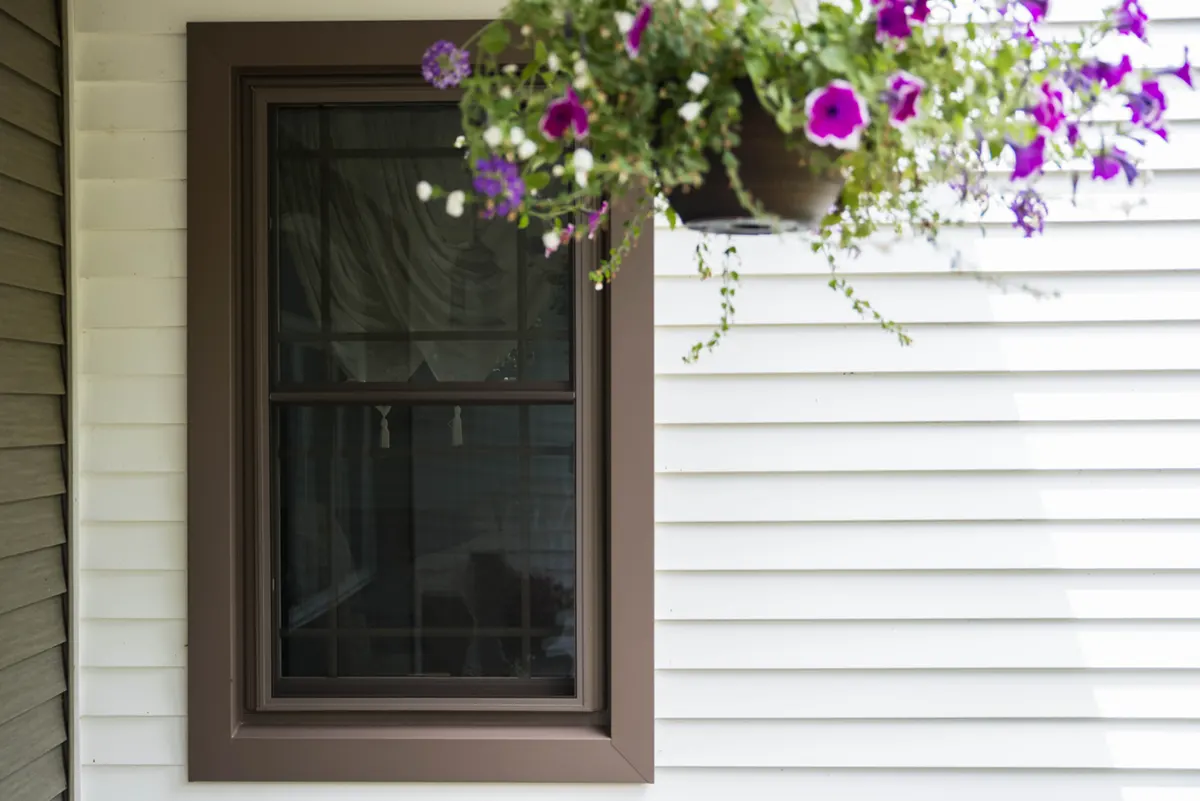 3½" Flat PVC Aluminum Cocoa Brown Exterior Trim Installed Over Vinyl Siding